Some very generous people donate bikes to us, which we repair and sell. When we have bikes for sale, we will be starting to show them on this page, and at the same time e-mailing people on our bike sale list. We will make bikes available on a first come, first served basis.
If interested in bikes for sale, please join our bike sale list below.
Bikes currently for sale:
Please send us an e-mail (info@corkcommunitybikes.com) to buy a bike we have for sale:
---
#050: "Huffy Delusion" Child's bike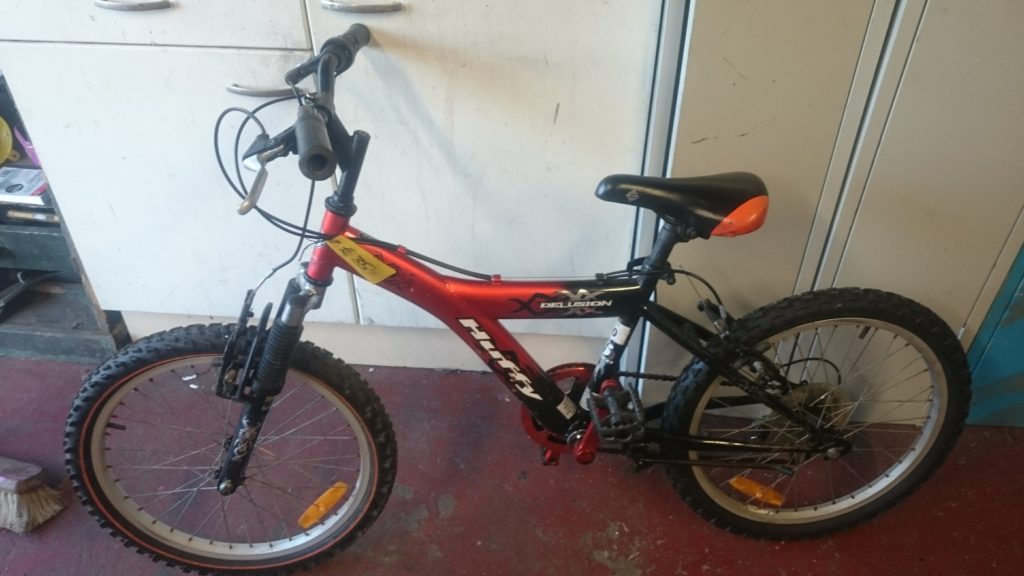 Frame: 12.5″ steel, hardtail shape (front fork suspension)
Good for age 6-8 years
Gears: 6 speed (1×6)
Accessories: none
Condition: fully checked and repaired, average condition paintwork.
Price: €35
---
#106: "Solano Optima" Adult Women's bike – SOLD
#103: "Step Easy Classic" Adult Women's bike – SOLD
---